We're a software company founded by startup folks, dedicated to support your startup journey.
Our first startup experience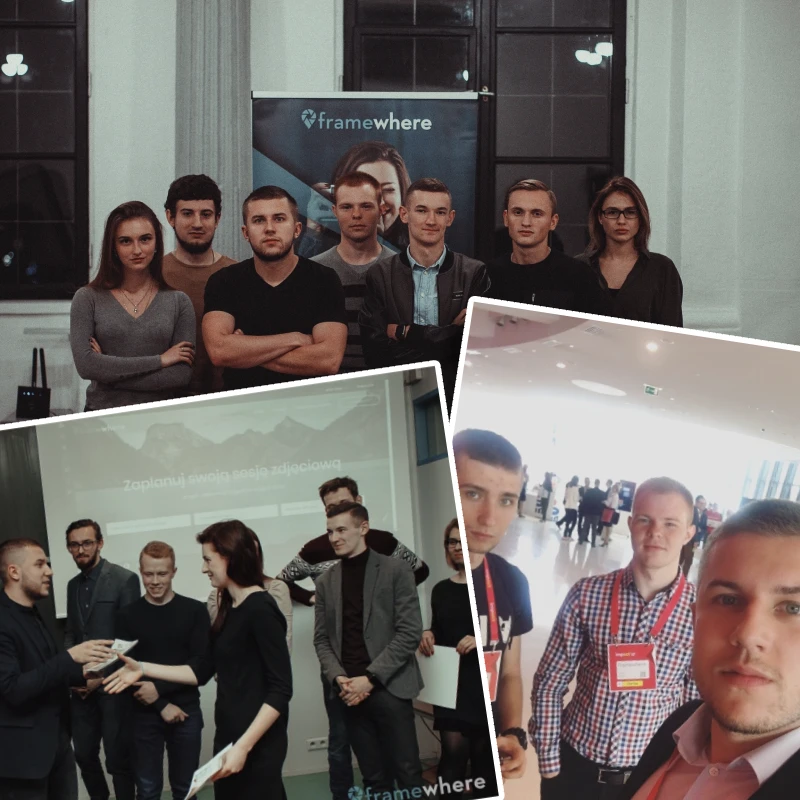 Our startup journey began in 2015.
It started from a very interesting project called Framewhere. It was a marketplace for photographers and videographers. During that times, for the first time, as CTO, I had to face the challenges of launching of not only the technical aspects of the product, but the business tasks as well.
This was the first time I had to recruit a development team, to do user research and implement new features. We learned a lot from this project and had an incredible experience launching a start-up from the ground up.
Our startup won prizes in various startup contests several times. From a technical point of view the project was made as good as possible with a minimum resources. This marketplace grew from a simple search to a full-fledged product – from searching to ordering photos and even sending them to the client.
Many sleepless nights were spent at the computer screen, but we had the pleasure of demonstrating new features of the service to our clients. The service had over 500 professional photographers, and over 100gb of photos were uploaded to it. For now the marketplace is closed. But we've gained a lot of valuable experience, which help us to build products for our client for the perspective of the startup founders.
This is my second try to launch a startup. I also fulfilled the role of CTO in the project.
myREST is a marketing platform for restaurants, which allows restaurants to get to know their guests, understand what guests want and anticipate it. The system makes it possible to make reservations, call waiters, and many other cool things (for more details see https://myREST.io). It operates in the Polish market and I'm sure soon it will soon extend its wings beyond Polish borders.
These projects would not have been possible without great technical team, which was able to implement all the customer requests. In these 2 projects I managed to get to know an incredible number of smart professionals in different fields.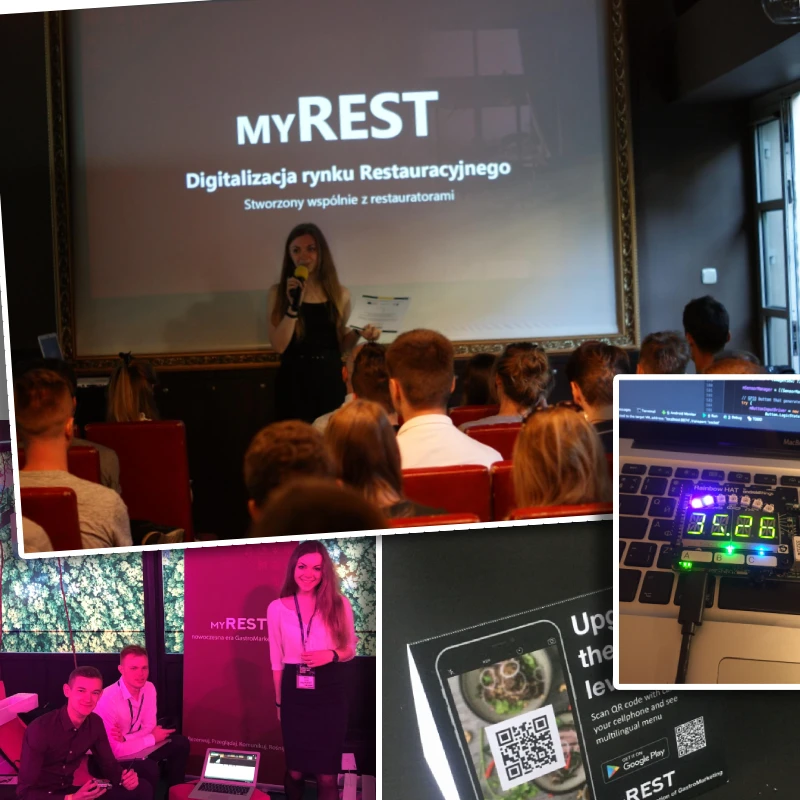 And with the best of them, in 2018 we founded the outsourcing agency WE-Build.io. Thanks to it, we have the opportunity to share our expertise and launch new projects. In October 2021 we did a complete rebranding and now we welcome you to our upgraded Appricotsoft brand.
We love creating something new that people will use (and it's a real pleasure to see people using what you've made). We will be happy to help you and share our experience, tell you how to do what you don't need to do and how to do it effectively. We have customers all over the globe and have helped launch projects in the USA, Germany, Holland, Czech Republic and of course Poland.
What clients value most
about us
We are a software development team you can rely on.
Every day, we build trust through communication, transparency, and delivered results.
Wide experience
With our highly experienced team, we specialize in building products from scratch and transforming them into scalable solutions. We're here to assist you in creating a modern product that your customers will absolutely love.
End-to-end ownership
We understand that your primary focus is business development. That's why we take care of all your product development needs, ensuring you can concentrate on your core business.
Client-Focused Efficiency
We foster a smooth partnership process by offering transparent communication, on-time delivery, and minimizing the effort required from our clients.
Find a team of digital marketers you can rely on. Every day, we build trust through communication, transparency, and results.
Our partners around the world
We love to build the long-term partnership and we're proud to have an extensive network of friendly companies across the globe.
A you looking for a reliable partner in software development world?
Let's chat!